investing
How to Set Up Thinkorswim
Stock Market Guides is not a financial advisor. Our content is strictly educational and should not be considered financial advice.
The Thinkorswim trading platform by TD Ameritrade is known for offering a lot of useful features to investors. The features are so abundant, though, that it can involve a bit of a learning curve to get Thinkorswim set up out of the gate.
This guide will walk you through how to set up Thinkorswim. It includes access to our free customized layout that you can upload to easily get comfortable with the desktop version of the platform.
What Is Thinkorswim?
Thinkorswim is a free trading software available from TD Ameritrade.
You can use it to buy stocks and options in the stock market.
TD Ameritrade customers can download Thinkorswim from here. It's available in different versions: desktop, web, and mobile.
Each version is unique and different from each other. This guide is going to show how to set up the desktop version of Thinkorswim.
Stock Market Guides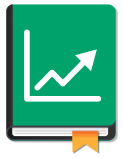 Stock Market Guides identifies stock investing opportunities that have a historical track record of profitability in backtests.
Average Annualized Return
This takes the average return in backtests of all the stock picks featured in this service and annualizes it.
72.0%
Learn More
Is Thinkorswim Easy to Set Up?
After you first download the Thinkorswim desktop platform, it is technically ready to be used immediately. But initially it can seem overwhelming due to its numerous features and due to the fact that it is customizable.
What we found when we first tested out the software is that it was hard to access all the features in a way that was intuitive to us. We felt it would be easier if we could put the most important features all in one place that needing to hunt around for them.
We ended up customizing our own Thinkorswim layout. Due to customer demand, we made that custom layout available for free to others, which means you are welcome to load and use that layout if you'd like.
Many people have told us that using our customized Thinkorswim setup made it easier to use the software. This guide might noticeably shrink your learning curve so you can start trading rather than spending time trying to figure out software setups.
How Do You Set Up Thinkorswim?
Here are the steps to set up Thinkorswim:
Open the Thinkorswim trading platform on your desktop.

Click on the "Setup" icon at the top right. See the yellow arrow in the image below that is pointing to that icon.
Choose the "Open Shared Item" option.

Paste the provided link in that field. This is the URL you can paste there in order to use the custom Stock Market Guides layout:
Preview and import the custom grid. Note that it may open in a separate window.

Save the imported grid by clicking on the grid icon and selecting "Save flexible grid as".

After saving, close the separate window and return to the main Thinkorswim platform.

Go to the "Charts" tab and select the "Flexible Grid" sub-tab.

Click on the grid icon and choose the custom grid you imported. That will load our custom Thinkorswim setup into your software so that you can use it moving forward.
This video shows how to do each of those steps:
Learning More About Setting Up Thinkorswim
You can contact us any time if you would like to ask any questions about Thinkorswim or anything about trading in general.
Join Our Free Email List
Get emails from us about ways to potentially make money in the stock market.